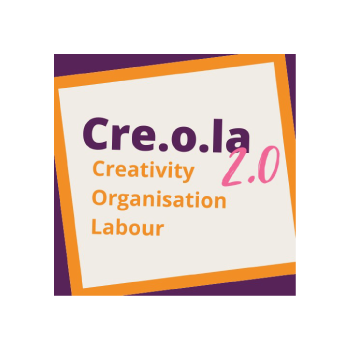 ICEP is a partner of the Erasmus+ project "Cre.o.la 2.0 - Creativity Organisation Labour 2.0 (2021-2-IT03-KA210-YOU-000049964). The project has a duration of 24 months, starting in March 2022 and ending in March 2024.
Together with the project coordinator Amuni Step by Step (Italy) and partners Redial Partnership CLG (Ireland), Rima (Malta), ICEP is pursuing the goal of Inclusion and diversity in all fields of education, training, youth and sport.
The project aims to ease the access to the labour market of low skilled young migrants in their arrival countries by upskillig them with digital, linguistic and social competences and by easing the connections between them and the local employers.
Project objectives are:
– to increase digital knowledge of migrants through the use of IT channels for job search and facilitate access to the digital platforms of public administration and institutions through the creation and use of digital identity
– to increase language skills of young migrants, with specific reference to the sector specific language
– to foster inclusion by increasing encounter opportunities between local employers and migrants by reducing distances (often also geographical), organizing workshops on specific topics that aim at the creation of co-produced materials
The main target groups addressed are:
– young migrants (asylum seekers, refugees, seasonal workers and their families)
– employers, owners of small and medium enterprises from different fields
– members of the local communities will be involved in the activities. Young locals, local organisations and in general civil society
Contacts
Facebook Pag